Butt Checker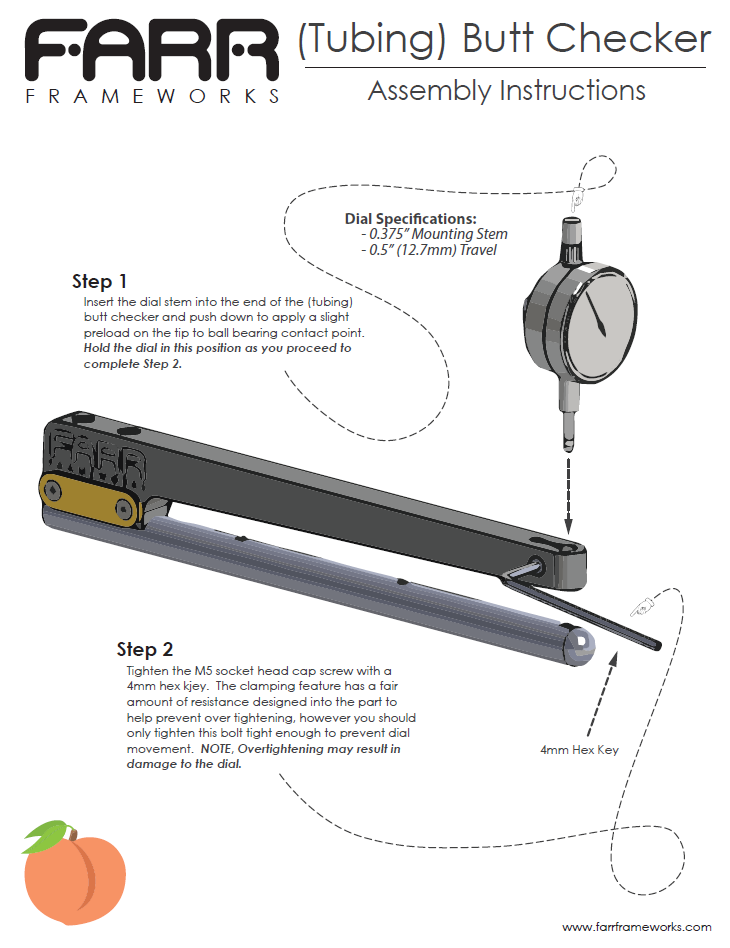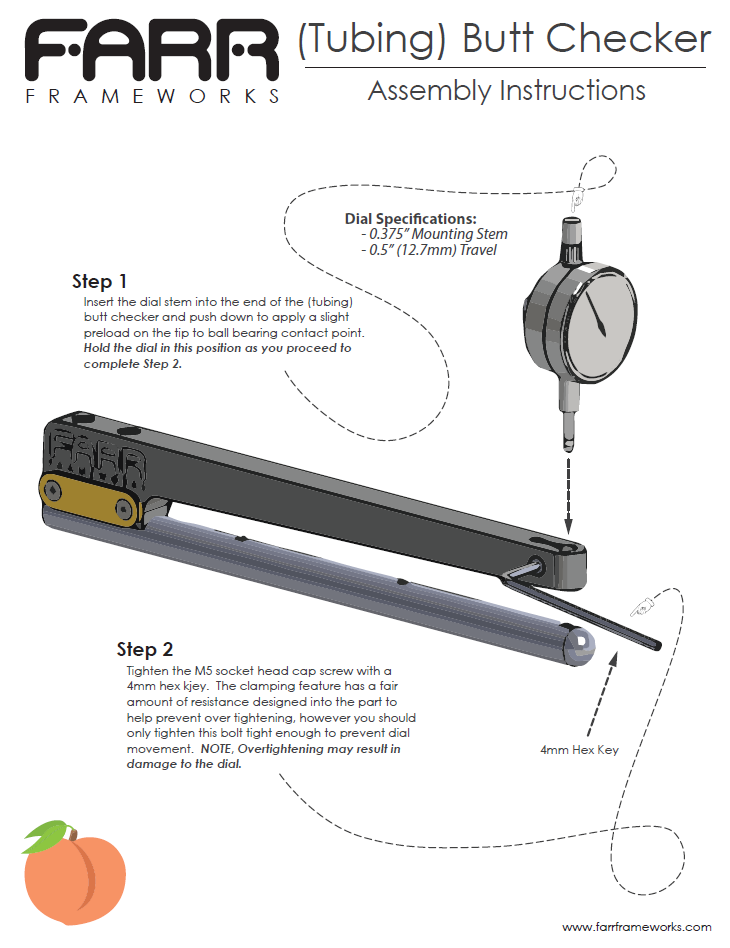 Butt Checker
OMG Becky, look at that BUTT (checker)...
This will quickly become one of your favorite tools, just don't tell your lady or boy friend that you are headed to the shop to check out some butts...
The quickest & easiest way to check your tubing butt lengths
Is made almost entirely of precision machined & anodized 6061 aluminum
Comes standard with 2 brass (because brass is far more sexy and way cooler than any other materials for this purpose) vise plates in the rear, for quick and easy mounting
The FARR Frameworks Butt Checker comes standard as a BYOD (bring you own dial) setup (recommended dails are 0.375" round mount with 0.5" travel), if you want me to provide one please e-mail me for pricing
This Butt Checker is designed and built to be quick and repeatable
The standard throat is 13" and will work with most of the biggest/baddest tube butts
Tubes are lifted off the lower shaft by thoughtfully placed precision ball bearings providing raised contact points for the most accurate of butt checking

For those who are curious, the extra two ball bearing along the length of the lower shaft provide a reference point for longer butts that help to make sure you are feeding the tube in straight.
If you have any questions about this tool or want to order one please contact me via the contact page.